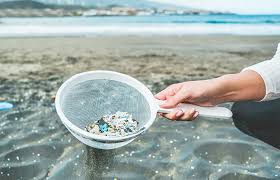 We are all waking up to the reality of plastic pollution. The crisis remains a hot topic among governments, businesses, environmental groups, and the general public worldwide. Much of the estimated 8 million tons of plastic entering the seas every year eventually disintegrates into smaller fragments known as microplastics – no bigger than 5 mm in size. Various statistics emphasize the magnitude of the microplastic problem, which many scientists believe could be physically and toxicologically damaging to both the environment and ourselves causing major ailments like cancer, metabolic disturbance, neurotoxicity as well as other carcinogenic effects.
Sadly, our dental clinics are a hot bed for production of micro plastics too. The number of disposables we use at a daily basis is a matter of reflection for each one of us in the field. According to a research by Dr. Unnikrishnan and Dr. Chandran (March'2021) items of toothpaste and composite restorative materials are the primary dental products that contribute to the microplastic pollution of the environment.
Leading manufacturer Kush Mahajan, partner at JullDent, is committed to supplying innovative solutions that are environmentally-friendly. He has designed many new products which as completely autoclavable and can be reused thus helping in the cause of reducing waste in our field. He is working towards finding
Alternate to one time use sterilization pouch
Alternate to Saliva ejector
Alternate to Cotton roll
Alternate to Plastic glasses used for mouth rinse
Silicon Tooth brush
Each one of his designed products can be autoclaved and can to be reused multiple times thus eliminating the recurring cost apart from being environment friendly.
His vision will help the dental world to have long term economically and environmentally viable solutions.
Every person in his/her filed has to find solutions to do away with use of disposable plastic. We are doing our bit and expect support from your end for the same.